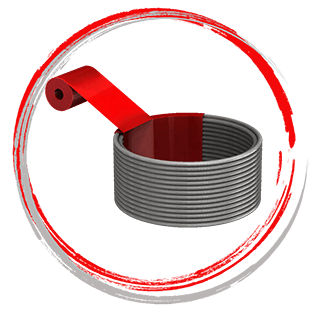 For years now, GG Macchine has been developing an open ring solution, Open Ring, for wrapping toroidal products.
End-of-line machines designed and built for all those products which, due to their shape, must also be protected from the inside thanks to the deposit of several layers of protective material.

The diameters of the rings have been designed to optimally wrap small and large toroids such as:
bearings, spiral sheath rolls, PVC pipes, cables and coils, automobile tires, truck tires, motorcycle tires;
coils of polyethylene pipe, coils of drip hoses, coils of irrigation pipes, coils of pipe, coils of phorassite and corrugated pipe, coils of PEX pipe etc.

The OPEN RING range is produced in 2 configurations.
Open loop wrapping machines for toroids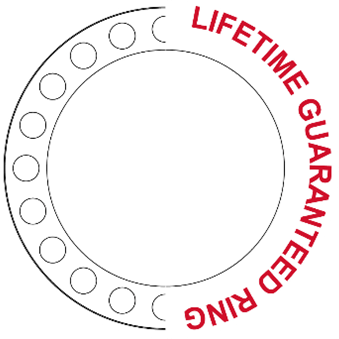 Rotating Ring Guaranteed for Life
Pulsating heart of this type of machines, it determines the maximum speed with which a packing cycle can be carried out and the total reliability in the time of the machine on which it is installed.
The method, the material, the geometric characteristics and the technology developed for their realization make them 100% reliable and therefore guaranteed for life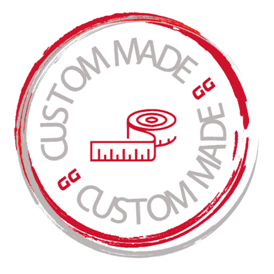 Custom Applications
From the beginning our philosophy has been to create and build horizontal wrapping machines that adapt to customer needs and products and not vice versa.
We look for the solution that others are not willing to look for to meet the production needs of our customers.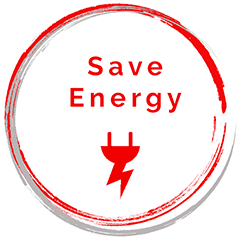 Energy Saving
Our wrapping machines are designed to keep energy expenditure to a minimum.
The technology that characterizes these machines optimizes the electrical consumption that is only has when they are in operation, that is, during the winding.
Semi-automatic stand alone configuration
Semi-automatic stand alone configuration built in 2 versions for horizontal product loading and vertical product loading, the latter version is particularly suitable for large or heavy products.
The wrapping cycle is carried out completely automatically, while the loading and unloading of the product on the work surface must be performed either by the operator, or by a lifting system or by an anthropomorphic system.
Automatic Configuration
Automatic configuration also suitable for fully automated production lines.
The line is equipped with a motorized conveyor positioned before the Open Ring equipped with a system for detecting the diameter of the incoming product and a towing system for loading and unloading it on the work surface. Once the wrapping cycle is completed, the product is dragged onto a conveyor positioned after the Open Ring with a warehouse function.