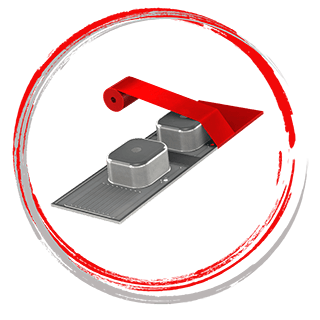 Years of Experience are now at the customer's service even for the packaging of products of irregular shape.
All this Know Out is now in the range of wrapping machines TWISTER, AT and EVORING that equipped with optional components can also pack products of irregular shape.
The packaging system with stretch film, which is suitable for all forms produced, will allow in a fast and economical way to protect the products for transport and storage.

They offer complete solutions for every type of packaging need by offering machines, manual, semi-automatic and automatic, suitable to be integrated in existing packaging lines or to be planned and for complete plants custom end of line.

Number 8 types of wrapping, present in all our automatic and programmable machines by HMI allow complete packaging that guarantee maximum protection and safety to single, multiple products, bundles of products or stacked products.
For each shape its packaging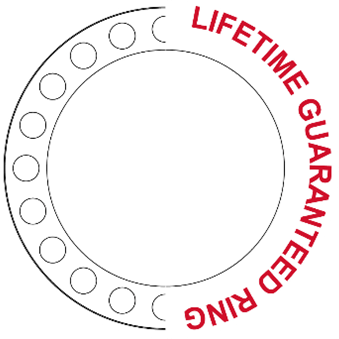 Rotating Ring Guaranteed for Life
Pulsating heart of this type of machines, it determines the maximum speed with which a packing cycle can be carried out and the total reliability in the time of the machine on which it is installed.
The method, the material, the geometric characteristics and the technology developed for their realization make them 100% reliable and therefore guaranteed for life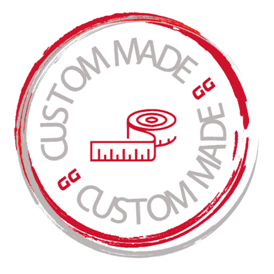 Custom Applications
From the beginning our philosophy has been to create and build horizontal wrapping machines that adapt to customer needs and products and not vice versa.
We look for the solution that others are not willing to look for to meet the production needs of our customers.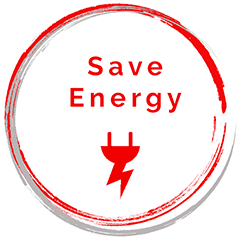 Energy Saving
Our wrapping machines are designed to keep energy expenditure to a minimum.
The technology that characterizes these machines optimizes the electrical consumption that is only has when they are in operation, that is, during the winding.
The best protection of the product from the manufacturer to the end customer, at the lowest possible cost.
The versatility of these types of wrapping allows the horizontal wrapping machine to operate also with strapping functions without damaging the surface of the product thanks to the stretch film.
Different tying programs allow you to fix individual pieces that do not require a complete packaging, but only to be fixed together.

The standard diameters of the rings of the machines, from 300 to 3000mm, have been designed to optimally wrap both small and extruded profiles of different materials that products or large packages.
A rich set of optional components allows you to have customized solutions for every need.

The TWISTER, AT and EVORING wrapping machines, equipped with optional components, can also pack irregularly shaped products such as:
mounted stairs, kitchen top with sink, windows with accessories, fitted doors of every accessory;
custom cabinets, furniture multipack kits, mosquito nets with hooks, products of cylindrical shape;
products placed on pallets, on transverse woods and all products of irregular shape, etc.
The best protection at the lowest possible cost.